Staubli & Partner Immobilien GmbH – Your real estate expert in Freiamt, Knonaueramt and Seetal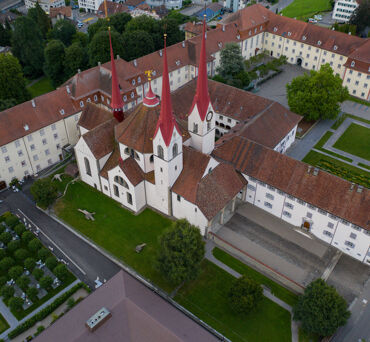 You would like to sell or buy a property in Freiamt, Knonaueramt or Seetal? Are you interested in income properties or would you like professional management for your Property. Our company - the Staubli & Partner Immobilien GmbH based in Muri - is your number 1 contact in the region for this purpose.
Our portfolio of properties includes residential and income properties. Our core business is the brokerage of residential real estate - i.e. everything from single-family homes to condominiums. Our houses and apartments are attractive properties in various locations in the region. Thanks to different equipment and design they satisfy various wishes and demands. We offer our clients a wide range of services to help them realize their real estate goals.
Our services for owners
We support Owners with our range of services and expertise in all phases of the sales process. We provide many of our services digitally and thus offer our owners in particular a special service. For our customers, this results in an important convenience factor - through our online property dossier, they have access to all documents relating to their property at all times. In the marketing process itself, digital work ensures high efficiency, short brokerage times and with online tracking you always have a real-time overview of the current status.
Thanks to our performance promise customers of Staubli & Partner Immobilien GmbH can also rely on numerous other services. Not only do we analyze the local real estate market and reliably estimate the value of your house or apartment prior to brokerage, but we also take care of the entire further sales process for you - all you have to do is decide which of the prospective buyers we have selected and checked for creditworthiness should receive your property.
Another strength of our company is the administration of condominiums and the management of investment properties. In the case of rentals, as a professional real estate service provider, we will be happy to provide you with our services if you need support in these areas.
Our philosophy - professional competence, trust, customer proximity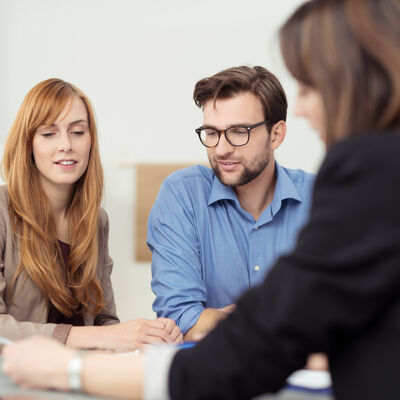 Real estate is not just a business for us, but a true passion. At the same time, we are very aware that the sale of private properties is almost always also about emotions and memories. It is therefore important to us that our clients not only benefit from our professional expertise, but that we cooperate with each other as equals and in a positive atmosphere. We want sales and rentals to be a win-win situation for both sides - buyer or tenantAs an owner-managed company, we therefore attach great importance to trust, transparency and customer proximity.
Have we convinced you with our range of services? Then we look forward to meeting you in person soon. In the course of a non-binding consultation, we will introduce you to our company and our way of working. Just give us a call or use our contact form.